Welcome to Banyan Management Support Services (P) Ltd.
BANYAN MANAGEMENT SUPPORT SERVICES recognize that a sustaining positive employee relation is integral to the smooth running of any business, and that the successful management of workplace relationships is a key component of the hr portfolio. With a wealth of experience, Banyan Management Support Services (P) Ltd., offers a range of services that go beyond standard relationship management practice, providing bespoke solutions that best suit your business and organizational culture.
We utilizes all effective mediums as it understands that locating, evaluating and hiring key executives are one of the most important challenges that organizations face.
Read More
Our Services
A compliance audit is a comprehensive review of an organization's adherence to regulatory guidelines. Compliance audit is a process through which legal compliance status in particular organization…
Generally speaking, payroll is done weekly, fortnightly or monthly. However, in India, payroll is mostly processed once a month. In many other countries, payroll is processed weekly….
Staffing is primarily outsourcing of Manpower on project completion basis or a skill requirement basis for a specified period of time. Staffing may be desired when there is a …
HR is something that every organisation needs. This is a function of strategy, age, size and other aspects of an organisation's business. We bring-in our years of HR experience to design and build robust HR systems …
HRD involves training and developing the employees and managers. It improves their qualities, qualifications and skills. It makes them more efficient in their present jobs. It also prepares them for future higher jobs…
A Human Resources Audit is a comprehensive method (or means) to review current human resources policies, procedures, documentation and systems to identify needs for improvement and enhancement of the HR function…
Latest News
Testimonials
All technical related issues , doubts, labour laws and rules and its related queries ....." BANYAN " solution will be within their name. Timely solution, communication with them its very easy . Thank u Banyan.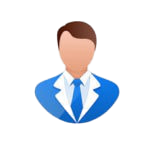 One of the best man power resource management company in Chennai. Mr. James the founder is very cool and handles all the situations in a very professional way... Pls do get on touch with him for all your Man Power Resources Management solutions.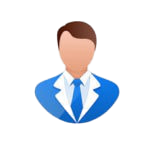 BANYAN MANAGEMENT SUPPORT SERVICES is one of best human resource outsourcing company in India.The team of young and dynamic people on its board it aspires to be the best outsourcing partner for its clients. With a bunch of HR services to offer, BANYAN MANAGEMENT SUPPORT SERVICES is a constantly satisfying both clients and candidates, through ensuing efficiency and consistency in offerings. i strongly recommended BANYAN MANAGEMENT SUPPORT SERVICES.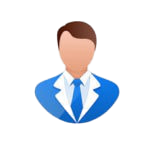 Myself Gunasekaran, had a bond with Banyan Management support services . They have provided good support with ESI and PF related queries. Knowledgeable staffs and quick solution. Wishes to all success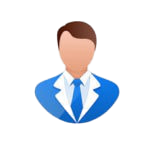 I am using their services and I'm extremely happy with the services given to me.Their comittment towards the business is phenomenal and their response time towards any issues is immediate. I would highly recommend their services to be used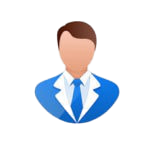 Our Clients